GREETING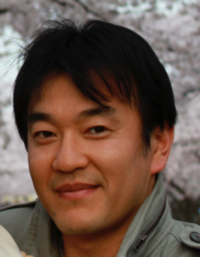 This laboratory started in 1877, when The University of Tokyo was established as the Laboratory of Zoology.
Ever since, it has been the leading biological research institute in Japan, making significant advances in physiology such as (1) the first successful measurement of the membrane potential (2) the discovery of the Ca2+ requirement for the muscle contraction, and (3) the determination of structure and action mechanisms of the cilliary movements.
140 years after Dr. Edward S. Morse the 1st Professor, Dr. Emoto succeeded this historical and prestigious laboratory as the 10th Professor.
With the brand-new name "Laboratory for Brain Function", our laboratory continues to advance the understanding of biology, primarily focusing on one of its most enigmatic and exciting aspects – the neuronal mechanisms of "individuality".
Biography
1997

Received PhD from Graduate School of Phermaceutical Sciences, the University of Tokyo (Prof. Keizo Inoue)

1997

Research Associate, Tokyo Metropolitan Institute of Medical Sciences (Dr. Umeda)

2002

Research Associate, University of California San Franscisco (Prof. Yuh-Nung Jan & Lily Jan)

2006

Independent Associate Professor, National Institute of Genetics Japan

2010

Group Director, Osaka Bioscience Institute

2013

Professor, Graduate School of Sciences, The University of Tokyo
Selected Publications
1. Yoshino J et al. –Current Biology 27: 2499-2504 (2017).
2. Koizumi H et al. –Developmental Neurobiology 77: 493-510 (2017).
3. Kanamori T et al. –Nature Communications 6: 6515 (2015).
4. Yasunaga K et al. –Genes & Development 29: 1763-1775 (2015).
5. Kanamori T et al. –Science 340: 1475-1478 (2013).
6. Emoto K. –Current Opinions in Neurobiology 22: 805-811 (2012).
7. Morikawa R et al. –PNAS 108: 19389-19394 (2011).
8. Yasunaga K et al. –Developmental Cell 18: 621-632 (2010).
9. Emoto K et al. –Nature 443: 210-213 (2006).
10.Emoto K et al. –Cell 119: 245-256 (2004).
Contact
Emoto Lab for Brain Function
Department of Biological Sciences
Graduate School of Science
The University of Tokyo
Room 151, Faculty of Science Building 2, 7-3-1 Hongo, Bunkyo-ku, Tokyo 113-0033 Japan
TEL & FAX : 03-5841-4426
Email : emoto[at]bs.s.u-tokyo.ac.jp(replace [at] with @)